Frequency-division duplex (FDD) operation of Massive MIMO in LTE is the topic of two press releases from January 2017. The first press release describes a joint field test carried out by ZTE and China Telecom. It claims three-fold improvements in per-cell spectral efficiency using standard LTE devices, but no further details are given. The second press release describes a field verification carried out by Huawei and China Unicom. The average data rate was 87 Mbit/s per user over a 20 MHz channel and was achieved using commercial LTE devices. This corresponds to a spectral efficiency of 4.36 bit/s/Hz per user. A sum rate of 697 Mbit/s is also mentioned, from which one could guess that eight users were multiplexed (87•8=696).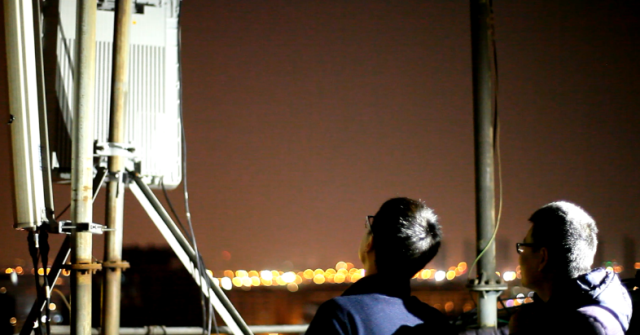 There are no specific details of the experimental setup or implementation in any of these press releases, so we cannot tell how well the systems perform compared to a baseline TDD Massive MIMO setup. Maybe this is just a rebranding of the FDD multiuser MIMO functionality in LTE, evolved with a few extra antenna ports. It is nonetheless exciting to see that several major telecom companies want to associate themselves with the Massive MIMO technology and hopefully it will result in something revolutionary in the years to come.
Efficient FDD implementation of multiuser MIMO is a longstanding challenge. The reason is the difficulty in estimating channels and feeding back accurate channel state information (CSI) in a resource-efficient manner. Many researchers have proposed methods to exploit channel parameterizations, such as angles and spatial correlation, to simplify the CSI acquisition. This might be sufficient to achieve an array gain, but the ability to also mitigate interuser interference is less certain and remains to be demonstrated experimentally. Since 85% of the LTE networks use FDD, we have previously claimed that making Massive MIMO work well in FDD is critical for the practical success and adoption of the technology.
We hope to see more field trials of Massive MIMO in FDD, along with details of the measurement setups and evaluations of which channel acquisition schemes that are suitable in practice. Will FDD Massive MIMO be exclusive for static users, whose channels are easily estimated, or can anyone benefit from it in 5G?
Update: Blue Danube Systems has released a press release that is also describing trials of FDD Massive MIMO as well. Many companies apparently want to be "first" with this technology for LTE.