There are basically two approaches to achieve high data rates in 5G: One can make use of huge bandwidths in mmWave bands or use Massive MIMO to spatially multiplex many users in the conventional sub-6 GHz bands.
As I wrote back in June, I am more impressed by the latter approach since it is more spectrally efficient and requires more technically advanced signal processing. I was comparing the 4.7 Gbps that Nokia had demonstrated over an 840 MHz mmWave band with the 3.7 Gbps that Huawei had demonstrated over 100 MHz of the sub-6 GHz spectrum. The former example achieves a spectral efficiency of 5.6 bps/Hz while the latter achieves 37 bps/Hz.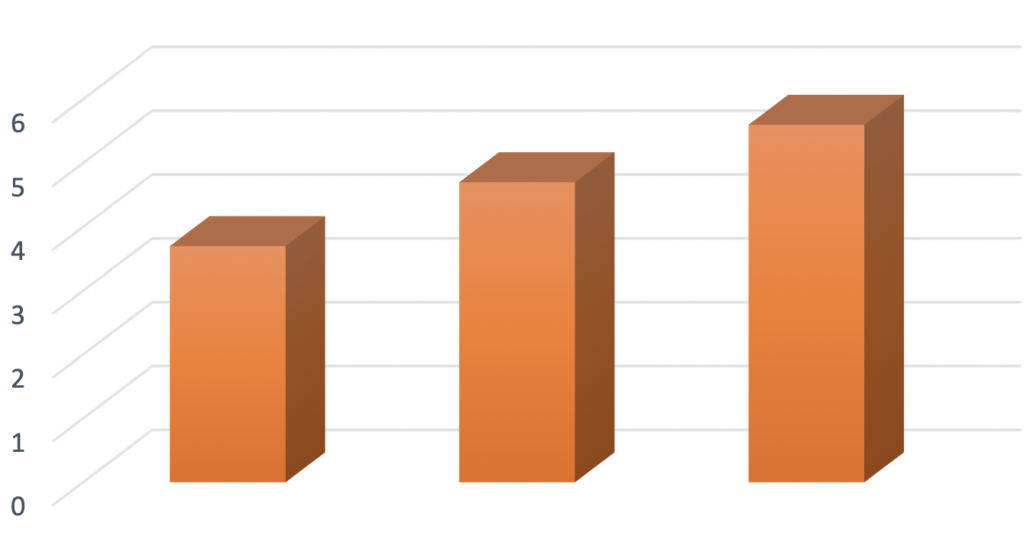 T-Mobile and Ericsson recently described a new field trial with even more impressive results. They made use of 100 MHz in the 2.5 GHz band and achieved 5.6 Gbps, corresponding to a spectral efficiency of 56 bps/Hz; an order-of-magnitude more than one can expect in mmWave bands!
The press release describes that the high data rate was achieved using a 64-antenna base station, similar to the product that I described earlier. Eight smartphones were served by spatially multiplexing and each received two parallel data streams (so-called layers). Hence, each user device obtained around 700 Mbps. On average, each of the 16 layers had a spectral efficiency of 3.5 bps/Hz, thus 16-QAM was probably utilized in the transmission.
I think these numbers are representative of what 5G can deliver in good coverage conditions. Hopefully, Massive MIMO based 5G networks will soon be commercially available in your country as well.