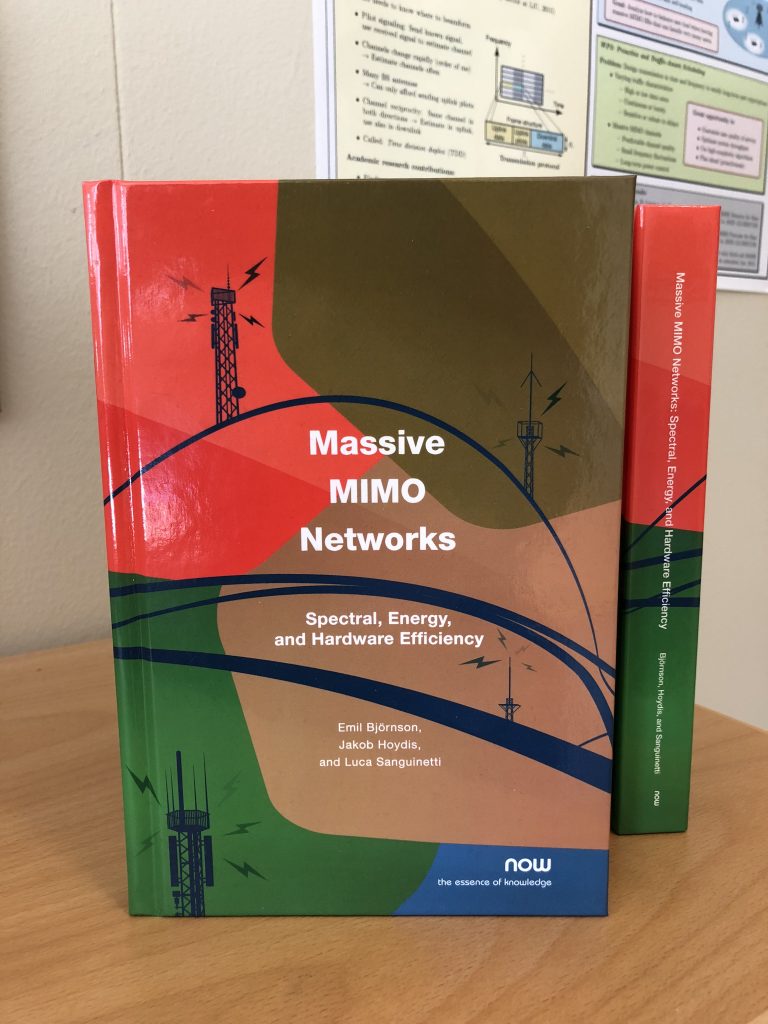 The hardback version of the massive new book Massive MIMO Networks: Spectral, Energy, and Hardware Efficiency (by Björnson, Sanguinetti, Hoydis) is currently available for the special price of $70 (including worldwide shipping). The original price is $99.
This price is available until the end of April when buying the book directly from the publisher through the following link:
https://www.nowpublishers.com/Order/BuyBook?isbn=978-1-68083-985-2
Note: The book's authors will give a joint tutorial on April 15 at WCNC 2018. A limited number of copies of the book will be available for sale at the conference and if you attend the tutorial, you will receive even better deal on buying the book!